Lately I'm loving druzy. I can't get enough of these cosmic looking stones! Druzy is formed when minerals crystalize on top of existing stones (think the inside of a geode). This creates a dreamy rock-candy texture that I'm totally digging. Okay enough with the geology lesson, check out these beautiful druzy pieces that I rounded up:
The above beauties are all from
Planet Blue
. Wish more of their rings came in sterling to match some of my other pieces though.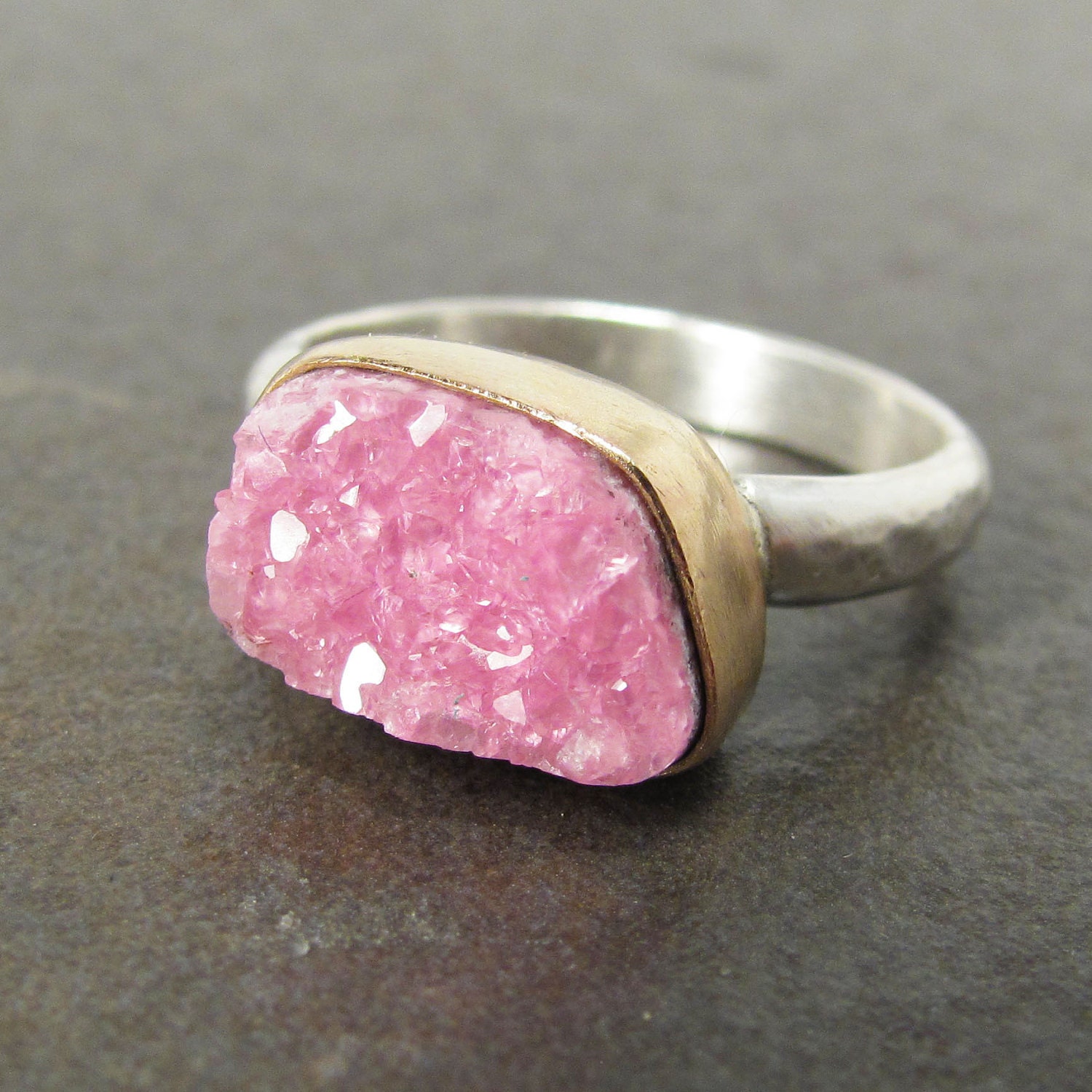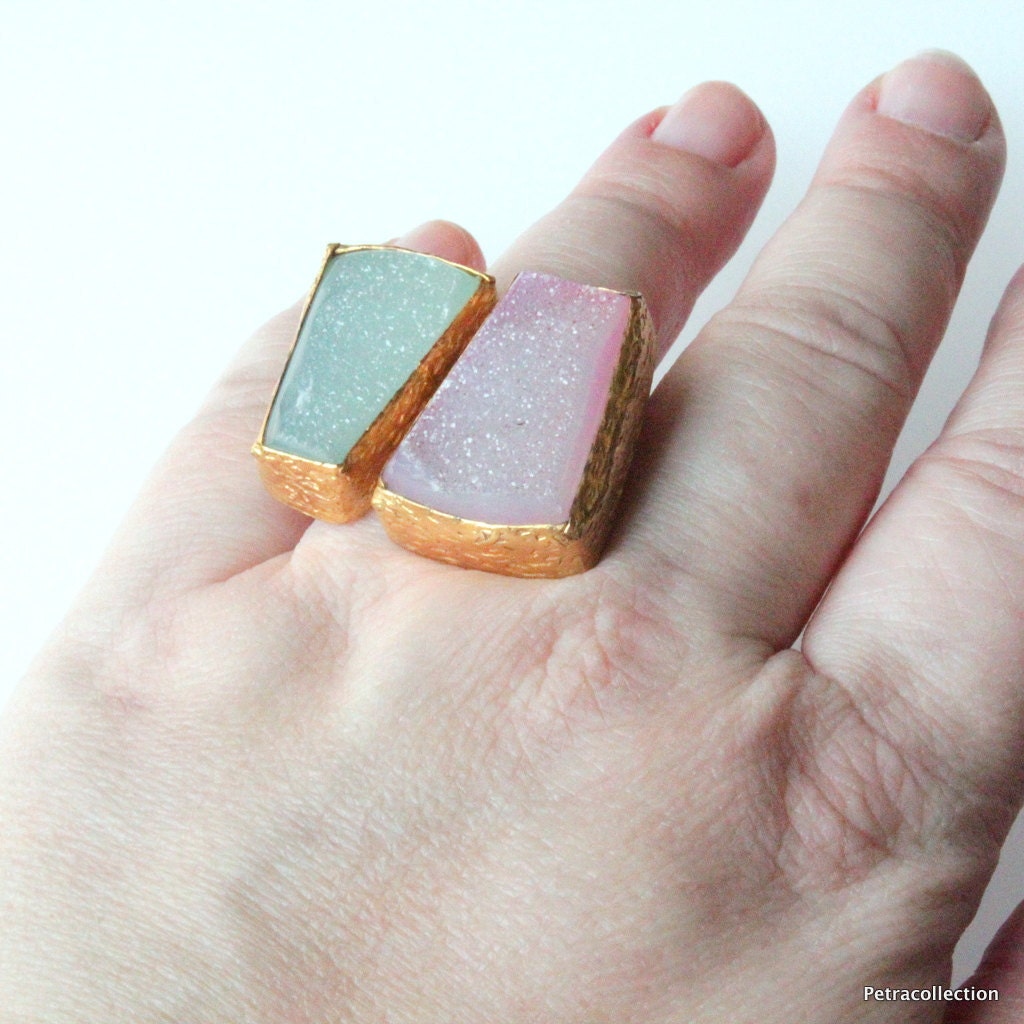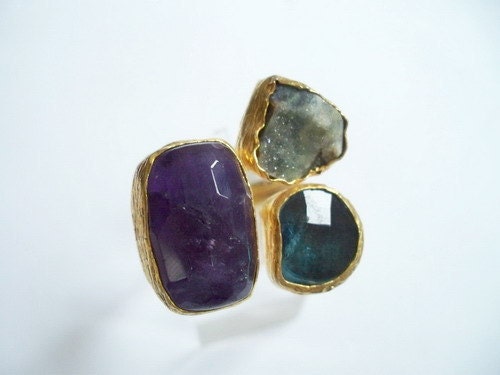 This one takes the cake! On Etsy by
BeadyCats
. Can't get over the colors.
I find crystals and stones to be super fascinating. Not in a creepy Spencer Pratt kind of way, but seriously mother earth does one hell of a job sometimes. What are your favorite stones?
xxx